Boman Irani upsets Dia Mirza
Actor Boman Irani [grandfather of Pawan Kalyan in Attarintiki Daredi] skipped Bollywood actress…
More »
JOBS: Staff posts in MCL

JOBS:
Mahanadi Coalfields Limited, Burla has called for recruitment of 86 Staff posts…
Gold

24ct/1gm

:
2787.00
Silver 1kg :
34408
India tough on cigarette packing
Indian government has taken tough call on the tobacco consumption and made it mandatory for…
Is Beer good for hair ?
These days in supermarkets we are noticing 'Beer Shampoo' but nobody knew whether beer is…
Honeymoon spots in India from Oct to Dec
Marital journey begins with honeymoon and if the couple enjoy their first visit, then their…
More »
Mahesh to test his luck!
Tollywood superstar Mahesh Babu hasn't been lucky when he works with a director for the second time.…
Man demands iPhone 6 as dowry
A Saudi man has reportedly demanded for Apple's iPhone 6 smartphone as dowry from the…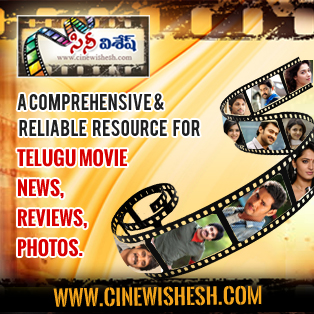 Do you agree with Ram Gopal Varma's comments, on stars donating only lakhs and taking crores as remuneration ?
You're usually a pretty generous person. You don't hesitate to buy a round of .. More
Challenge your beliefs
Choose to define yourself based on the person you know you are capable of becoming. If you believe in yourself, you can… More »