Is it the end to Raj Thackeray's MNS?
Raj Thackeray's Maharashtra Navnirman Sena [MNS] faced a humiliating defeat in the Assembly…
More »
Multiple shootings rock Canada - Soldier Killed
Gunfire echoed through the Gothic halls of the Canadian parliament and the…
Gold

24ct/1gm

:
2772.00
Silver 1kg :
33660
India tough on cigarette packing
Indian government has taken tough call on the tobacco consumption and made it mandatory for…
Is Beer good for hair ?
These days in supermarkets we are noticing 'Beer Shampoo' but nobody knew whether beer is…
Honeymoon spots in India from Oct to Dec
Marital journey begins with honeymoon and if the couple enjoy their first visit, then their…
More »
Kalyanram's Patas first look
The first look of Nandamuri Kalyanram's next 'Patas' has been released. Well, the first poster is just…
Man demands iPhone 6 as dowry
A Saudi man has reportedly demanded for Apple's iPhone 6 smartphone as dowry from the…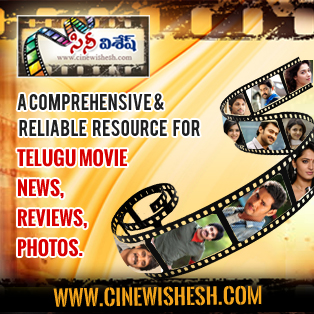 Do you agree with Ram Gopal Varma's comments, on stars donating only lakhs and taking crores as remuneration ?
You're usually a pretty generous person. You don't hesitate to buy a round of .. More
Challenge your beliefs
Choose to define yourself based on the person you know you are capable of becoming. If you believe in yourself, you can… More »