(Image source from: Facebook.com/janasenaparty)
Pawan Kalyan Reviews AP Polls:- Janasena Chief Pawan Kalyan remained silent post Assembly and Lok Sabha polls across Andhra Pradesh. Pawan Kalyan took a break and spent time with his family after hectic election schedules. The actor turned politician reviewed the situations of the polls and he interacted with the leaders and party supporters last evening. Pawan Kalyan wanted all the leaders and candidates to stand in people and continue doing good work instead of staying unavailable. He said that Janasena is not keen on number game like TDP and YSRCP.
(Image Source: Twitter.com/JanaSenaParty)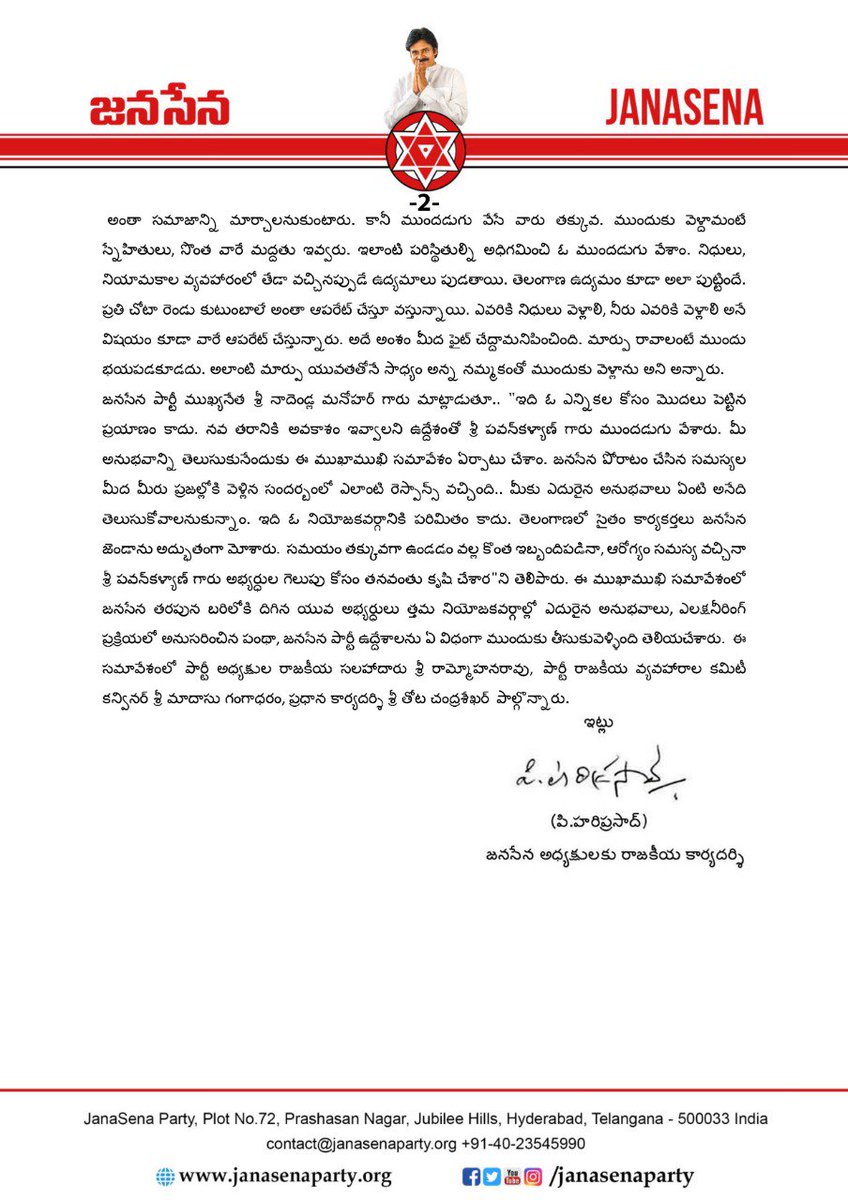 (Image Source: Twitter.com/JanaSenaParty)
Pawan Kalyan said that he is not calculating about the number of seats that Janasena would win. Janasena is the welcome change people have been waiting for and this elections would prove about the change. Pawan Kalyan interacted with the leaders in Guntur Janasena office and he collected the feedback from the leaders and supporters. He asked the leaders to fight against the problems of the people and asked them not to bother about victories. He said that he is ready to come and stand for the people if the problem is big. Pawan Kalyan reminded the leaders not to count the number of seats and he expressed his confidence that Janasena would turn a super power soon.
(Video Source: 99TV Telugu)